What does Wader Toys stand for?
Top quality and safe toys
Know-how from one source – from the initial idea right through to delivery
Long-standing market experience and high brand awareness
Toys with educational functions
Many awards – more than 30 products with the "spiel gut" seal
Excellent price-performance ratio
More than 200 products in the standard range
We want …
particularly satisfied customers!
to act with the customer in mind! Therefore we first of all concentrate on the needs of the children!
motivated staff! Only if our employees are able to identify with the company and are committed and reliable can we act as a team and compete with others.
to act in a socially minded manner! Social benefits for our employees and the social relationship to our partners are important to us. Only a company working with profit in mind is able to secure its future.
to continuously develop innovations! The way to success commits us to make innovations a constant issue. This applies to our technical and organisational development as well as to our products!
environmentally conscious action! This applies to the use of harmless raw materials and for environmentally gentle production and disposal.
to live fair play! We want success, but not at any price. We place importance on fair trading on the market towards employees, customers, suppliers and partners.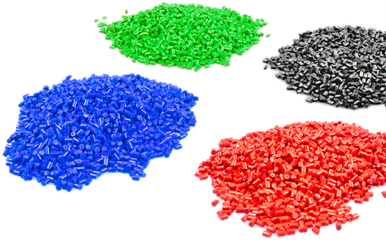 Wader Toys
In 1956 Hermann Wader founded Wader Toys. The company was managed by Wader family, until august 2012 when POLESIE from Belarus bought Wader Toys. Now the popular brand is being produced in Belarus on modern manufacturing equipment of leading european producers like Demag, Engel, Arburg and Koch. These are over 100 blow moulding and injection moulding machines.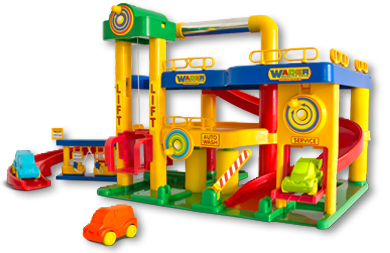 Own tool shop repairs available moulds and develops design for new accessories and moulds. Every day more than 2,000 employees work at the plant. For finished products delivery company possesses 85 own trucks. 30 000 square meters warehouse allow storing the needed quantity of finished products to fulfil all the orders from customers even during the peak of seasonal demand.
Manufacturing capabilities of "Polesie" company allow to multiply obtained results as well as broaden market channels for WADER QUALITY TOYS brand products. – now and in the future.
Quality – of course, and with safety first!
All of our products fulfil standard EN-71. We do not use any heavy metals and Directive 94/61/EC is complied with. Wader toys are also free from phthalate in accordance with the new EU Guideline 2005/84/EC. Apart from the listed regulations both we and our sub-suppliers comply at all time with all other relevant guidelines. Furthermore we rely on critical opinions from external sources. And here too, our products are regularly in the top rankings. This is demonstrated by the numerous renowned "spiel gut" awards.
Eco ? – logical!
This particularly also applies to our environment. The use of harmless raw materials and the environmentally compatible production and disposal are important to us. Success is good - but not at any cost!
Fair Play
Apart from the success of our brand, "Fair Play" is one of our main concerns. Whether employees, partners, customers or suppliers – we rely on trustful cooperation.